Traces of the Slavery Past in Groningen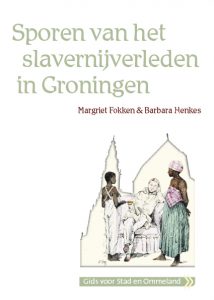 The Golden Age had a seamier side in the shapes of slave trade and slavery. That was also true for the city of Groningen, that established its own chamber of the West-Indische Compagnie with a ship yard at the Noorderhaven [North Harbor]. From here ships sailed to the coasts of Africa to buy enslaved Africans, ship them across the Atlantic and return with colonial wares.
Prominent citizens of Groningen invested in this lucrative trade and in plantations in Suriname and the Antilles. After the abolishment of slavery in 1863 not the enslaved but their owners were compensated financially for their loss of 'property'.
This equally dramatic and profitable era did not remain limited to the Dutch overseas terrritories; it can be traced in Dutch society to the present day. Traces of the colonial past and of the slavery that accompanied it are linked to the locations you can find walking the city or taking one of the four bike tours in the province. In that respect you will be drawn into an as yet unfamiliar historical past. Afterwards you will never again experience Groningen and its surroundings areas in the same way.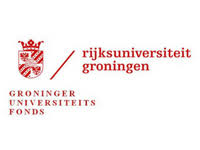 This publication was realized with substantial financial support by the Groningen University Fund.
ISBN 97890 5452 323 9 / NUR 693
15 x 21 cm; 128 pagina's; geïllustreerd en in kleur; € 15,00
Vormgeving: Ruurd de Boer
Uitgeverij Passage, Groningen 2016
Order here
Missed the book launch? Take a look at the videos
Margriet Fokken works as a PhD student at the Modern History department of the University of Groningen. She conducts research into the identity and formation of communities among the Hindu population of Suriname between 1873 and 1921.
Barbara Henkes is a staff member at the Department of Modern History of the University of Groningen. Her research focuses on how forms of violent exclusion and repression in the past continue to exist in present-day society.
The following partners enabled this publication